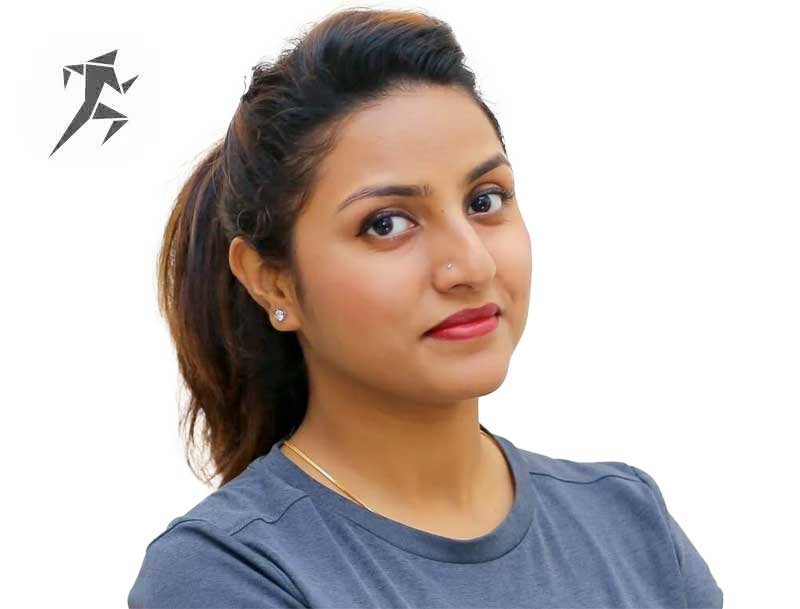 She started her career as Fitness Instructor and then dedicated her self as a Personal Trainer.
She worked as Asst. Fitness Manager, Fitness Manager And has certification courses in Stress Management in Sports, IFT Model, Pre and Postnatal Training, Absolute Speed, Training Pregnant Athletes. Her qualification is MSc. Health and Physical Education and Sports Sciences from University.
Qualifications
Strength Training
Injury Rehabilitation
Weight Loss Training
General Fitness
Stress Management Training
Qualifications
REPs Certified Level 4 Strength and Conditioning Coach From IQ Lifestyle, UAE
REPs Certified Level 3 Personal Trainer from Empiric, UAE
Certified Functional Group Training Coach from Fitness First, UAE
Certified 6D Coach(6 Dimension Workout) from Fitness First, UAE
Qualified TRX Trainer
Certified Trigger Point Myofascial Therapy Coach
Internationally certified First Aider, CPR and D.Fib trained.
You Want to talk with me!
Please enter your phone number