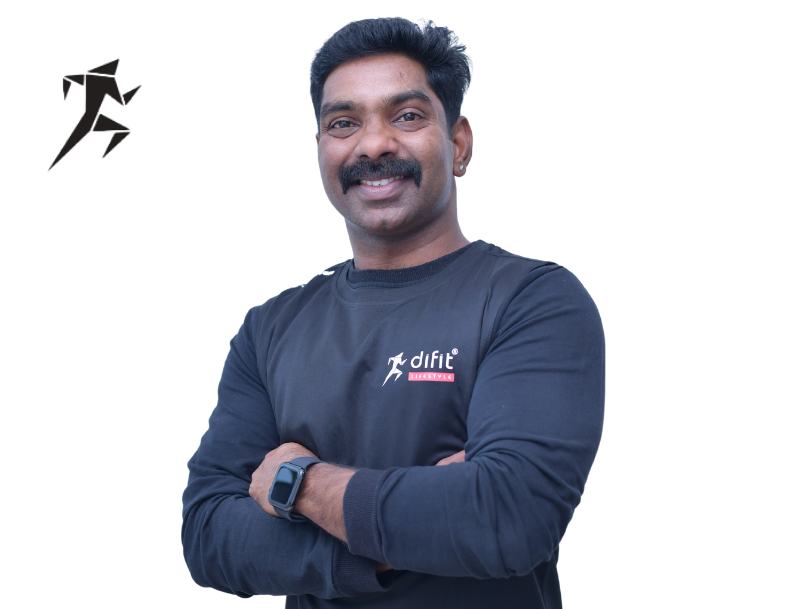 Prasanth
Certified Fitness Trainer
Difit Lifestyle Coach Mr. Prasanth is an UAE REPS Level 3 Certified Personal Trainer with 15 years of experience and proven track record of Body Transformation, Lifestyle Disease Management, Sports Injury Management, Strength and Conditioning etc. and also have in depth knowledge of human anatomy and exercise physiology. As a certified personal trainer he makes sure that each clients are achieving their health and fitness goals through his tailored, safe and effective exercise programs from wide range of fitness training methods like Functional Strength Training, Pilates, Sports yoga etc. He is very talented and experience not only in life style disease management but also weight management (Weight loss & Weight Gain), bodybuilding, body sculpting, Toning etc. He has very experience in training for celebrities and models.
SPECIALTIES
Weight loss
Muscle Tone
Fat Loss
Strength & Endurance Workout
Sports Conditioning
HIIT Cardio
Weight Training
Physiotherapy
Kids Training
CrossFit
Hypertrophy
Senior Fitness
You Want to talk with me!
Please enter your phone number