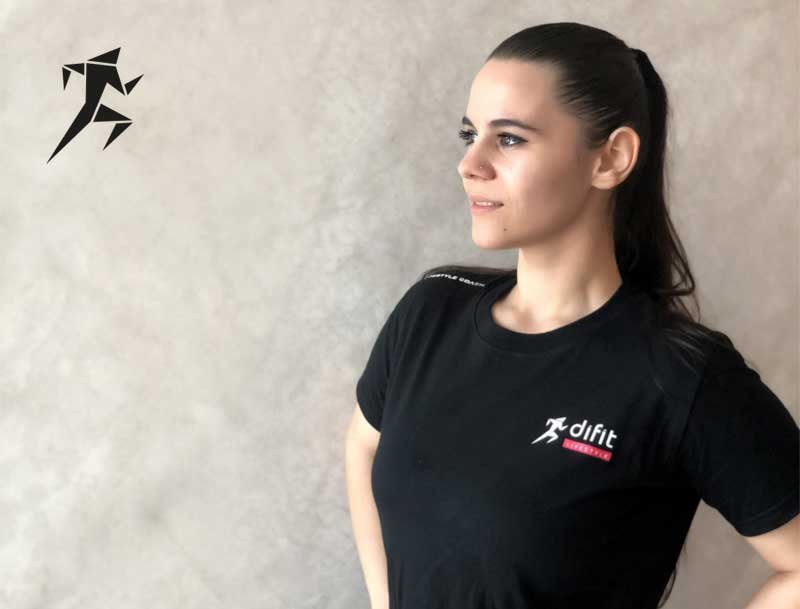 Eralda
Personal Trainer For Weight Loss
DiFit Coach Eralda is a Certified Personal Trainer and a Lifestyle coach, with over 5 years of experience in the industry. Coach Eralda is specialized in weight loss transformation, strength training, Circuit Training and Tone up. She says: "My own experience of extreme weight loss journey taught me become a mentor for all females who are looking to start a healthy weight loss journey. Weight loss is not a one day job, it needs time, patience and determination. I assure my complete support to all females not only in Personal Training but also in Online Live Private Classes with customized workout plan as per your requirements."
Her strength in improving her clients lifestyle reflects in her attitude and approach during her training sessions. Eralda believe that a customized training program tailored with a proper nutrition & diet plan is the key towards the success.
Her holistic training formula is going to provide you with the program you need based on your requirements and goals. If you are looking for a long term lifestyle change , then Eralda is the coach for you.
Specialties
Weight Loss
Body Shaping
Senior Fitness
Posture Correction
Functional Training
Stretching & Flexibility
Core strength & Stability
Diet & Nutrition
You Want to talk with me!
Please enter your phone number