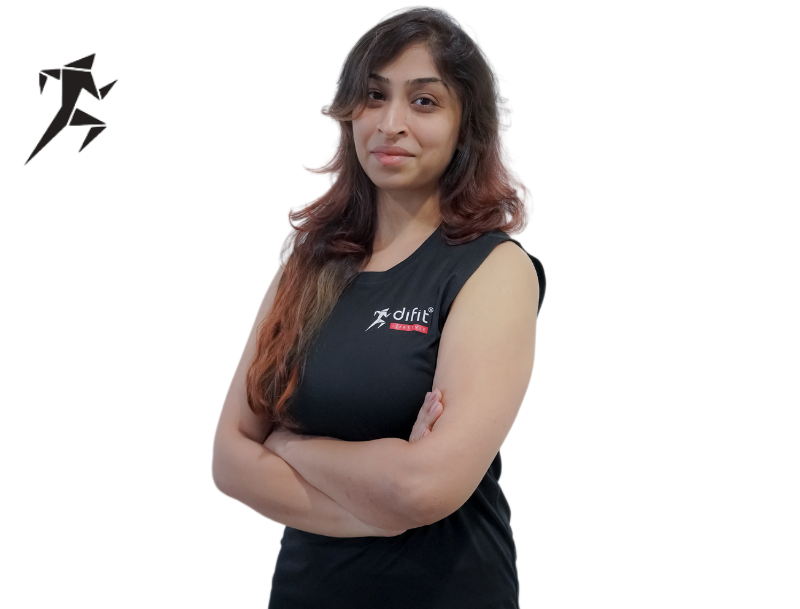 DiFit lifestyle coach Jiya has been professionally into yoga for more than 5 years. She has been dedicated to yoga since a very young age. It's during her journey as a practitioner that she discovered her love for yoga and realized that yoga has been life altering for her, and the benefits of yoga are endless, which inspired her to get into the field professionally and give back to the society. She strongly believes that yoga is not just about asanas, it's a lifestyle.
The benefits of yoga are not just physical but for mental well-being as well. She's passionate about helping others reach their goals by learning about their requirements and customizing each session accordingly.
She strongly believes in the quote, "yoga is a journey of the self, through the self, to the self".
Specialties
Weight Management
PCOD and PCOS
Thyroid and Diabetes
Hypertension
Yognindra and breathing exercises for stress management
Advance yoga for kids and adults
Hath yoga, Yoga Fusion and Vinyasa flow
You Want to talk with me!
Please enter your phone number